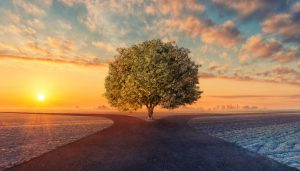 Greetings, all. I know — it's been quite a while.
I wanted to write to you after the interment ceremony back on 27 April, but I just didn't have it in me. Not much to say when you're feeling kind of empty. But the days since have been so full of activity with the school year circling the drain, it didn't really give me much time to dwell on it. And as I always say, he wouldn't want me to dwell on it. So I try to honor that, for the Thriller, but…easier said than done, ja?
It's been a spring full of  disappointments, joy, revelations, more life changes, and a handful of mixed emotions. What a crazy, zig-zaggy road it's been.
Three weeks ago, we lost Pax. He fought a brave battle after suffering an event that kills many dogs outright. I had another wonderful 11 months with him, and I will miss him forever.
I held his face in my hands and kissed his snout as he drifted away peacefully. I hope he sensed me there, talking to him. I have never known a sweeter dog. He loved everyone he met, and so many loved him back. Such a precious soul.
I've enjoyed having my four grandsons nearby — what fun!
The Odyssey is 13 days away. I'm très excité. But I confess it's taking a back burner to my worry about sister Mavis, who's in the hospital yet again with an infection and pneumonia, following her abdominal surgery last month. As my departure date looms, I get a little more nervous about leaving.
Sometimes, I admit wondering why things just can't be easier. Then I think of people whose lives are truly difficult, and I'm ashamed to have complained about what many would term an embarrassment of riches: I have a good job, a comfy home, decent health, a loving family, and good friends. What do I have to complain about, seriously? I know — not much. So I'll quit it, and just concentrate on paying all this forward, in gratitude and servitude, as so many people have shown that same grace to me in word and deed over the last five months.
Good to be back, writing to you. I hope you're well. Four more days for me, then another school year is in the books. That alone is tap-dance worthy.
Hugs to all.
RF