So this morning, in about an hour, I have a meeting on Zoom with the State Teachers Retirement System.
We're supposed to start mapping out the retirement plan in advance, so I decided that two years before go-time was a decent starting point.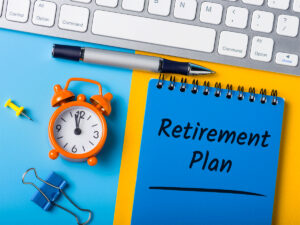 Not sure how I feel about all this. I mean, I plan to retire from teaching, but not from working full time. Like I told my sis the other day: I make bad decisions when I have too much free time. Heh. I need a full-time project to keep me busy, focused, and, especially, disciplined.
I guess I'm really just ooked out by the whole prospect. I mean, for the last 29 years, I've done the same job, with 23 of those 29 at the same place. Sometimes I struggle envisioning myself doing anything else, because basically, it's all I know. But…old dogs can learn and all that. When it comes time to hang up my pedagogue badge, I will look back with fondness, but forward with new resolve.
Hopefully.