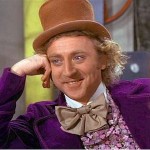 … in a weary world. Just when you think all hope is lost.
I had my (only) pit band rehearsal yesterday afternoon, mostly to make sure the guitar player, whom I'd neither met nor heard play, was going to be OK with everything. I mean, Grease without a guitar is like, well, Grease without a guitar player.
I should have figured it out when I got no response from the reminder email or the two texts I sent before the rehearsal. The rest of us were there, but…yeah. No guitar player. Bam. Fired. Now what? With son Lars unavailable for that time period, I didn't know where to turn. Good guitar players always seem to be in glut-like supply, until you actually need one.
Seamus and I discussed an alternative, but I decided to fling out my net as a desperation move and ask a former student (who now lives in a town 75 miles from the school and works for Best Buy) to rescue us.
He said yes.
I am in a state of both total disbelief and indescribable gratitude. So that is one glacier-sized worry off my plate, making room for the 326 other things. You know how that is.
Twenty-seven days. Yes, I am now officially one of those loozer teachers who's counting — along with every student.
FO