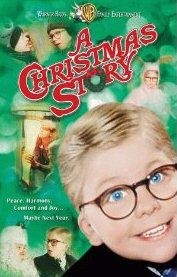 A Christmas Story celebrates its 25th anniversary this year.
For folks in Ohio who were around at the time (1983), it was a big deal. Parts of the film were shot in Cleveland, at three main locations: The Higbee's and Halle's department stores, and a house in the Tremont district.
Since that time, both Higbee's and Halle's have gone the way of many downtown department stores; they were sold off and closed. But I found some beautiful pictures at clevelandmemory.org, and they brought back some fond recollections of when my mother used to take Mavis and me to Gimbel's, Sears, Montgomery Ward and Marshall Field's in Milwaukee and Chicago when we were kids in the 60s.
Those stores had the best display windows, didn't they, crusties? Check out these great photos (click to enlarge):
The guy who bought the actual Christmas Story house has turned it into a tourist attraction, complete with a museum and gift shop. You can see it here. They just had a big reunion last weekend.
You can even buy the famous Leg Lamp:
I can't believe it's been 25 years already. I still think of all the kids in that movie as if they were still kids…
Here's Ralphie (Peter Billingsley) today: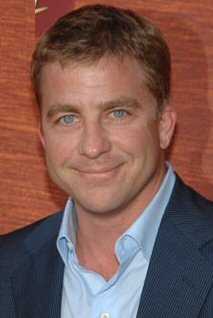 Nice!
Fink out.
PS – This is hilarious. A reenactment of A Christmas Story in 30 seconds, performed by bunnies.
PPS – A two-hour delay today. I must say it's nice, but 5th grade choir really needs the rehearsal. Nuts.
Photo credits: clevelandmemory.org, imdb.com, Associated Press, WireImage.com, MGM/UA Entertainment