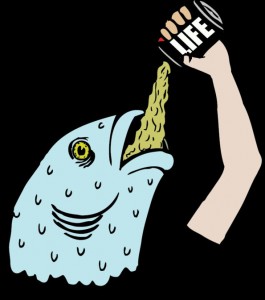 Over coffee this morning, I read an old short story by Stephen King (about a middle-aged woman named Jax — imagine that), and I kept going back to reread a certain phrase. I read it like five times over. A 60-something wife looks at her aging husband and thinks, this isn't life; this is merely practicing to be old. Later in the tale, there is a reference to life at their age being "thin."
As happens all too often, it got me thinking (unsurprising, given King's writing, of which I am a longtime fan).
When I look back on my life, which is becoming easier to do, as I now have more years behind me than in front of me, what do I want to see and remember? Scrimping every dime in case there's an emergency? Spending precious hours and days of my time off on "stuff that needs done around here," instead of achieving a healthier balance? Working endless hours so I can manage to continually miss out on spending time with family and friends?
Should we have put the money we saved back towards installing a fence around the back yard for Remy instead of planning a trip to NYC? Probably. Except, no. Sure, it would have been nice and convenient, but truth be told, I'd rather take Remy to the dog park and play with him in a huge space where he can run around with other pups. So the fence can wait. For the last nine years, I've taken dogs out on leashes in the pouring rain, during blizzards, and when my yard was covered in ice. I can do it a while longer. Why? Because I want to live a life that's thick; heavy, and webbed with great memories that stick to my soul. Because I'm willing to roll the dice against a "rainy day" when I might need that money for "when something goes wrong." That which feeds the soul has to take precedence once in a while, and I'm aware it's not without risk. But what an exciting ride…
Of course, this is not to say that I want to live life without a thought for the future. We do have pension plans and some extra measures in place, but by no means are we wealthy. We won't live large in our "golden years," but hopefully we'll live sufficiently, with the intent to not be a burden on our children.
So, the fence can wait. So can the replacement of the main floor window treatments. It's OK to not dive into a second mortgage so I can have a nice kitchen, when I have done just fine, cooking for large numbers in my cramped little galley. We will make do with the at-times limited comforts of our space, and be grateful that we have it.
Instead, we'll go on vacations. We'll buy those fun bunk beds for the grandsons. I'll put a lid on obsessing over how many calories I consume in a day, or how that pair of jeans makes me look fat. For now, within the boundaries of finances, time and wisdom, I will live a thick life — thick with silliness, walks, reading, family, friends, travel, and memories. I want to do all these things while I am still able, and not look back 20 years from now — possibly when I'm less able, or even unable — and regret my choice to be safe and frugal, as opposed to choosing to feel young and free while I still had the ability and the opportunity.
It's all about that balance, isn't it?