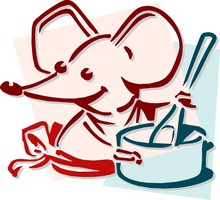 I made them myself, I swear!
Yesterday was our faculty potluck lunch at the high school, where everyone brings in goodies to share. After rehearsal Thursday night, I baked up 28 of my Devil's Food Cake Truffles and took them in Friday morning. After picking up my serving dish at the end of the day (there were two truffles left, yay for the Thriller), I checked my mailbox in the office and made my way down the hall. Several teachers were talking near their classroom doors, and one called out to me that I'd "won the prize" for the snazziest dessert of the day. Then she told me there was some discussion over the lunch table as to the "homemade" authenticity of my truffles. Whoa! I was simultaneously flattered and flummoxed. Did they really think I'd buy pastries and try to pass them off as my own? After another colleague walked by and teased, "Nice fakejob, Jax," I thought "Hmmmm…mebbe so."
I told the Thriller it was like trying to convince the doctors at the asylum that I really, honestly, truly wasn't crazy. Hilarious. So as I drove home, an idea popped into my nut. "Why not go foodie blogger for a day?" Since I'd had two teachers ask me for the recipe, I figured it might kill two birds by posting photographs of me actually making the things. So, without further delay…
Devil's Food Cake Truffles
You will need: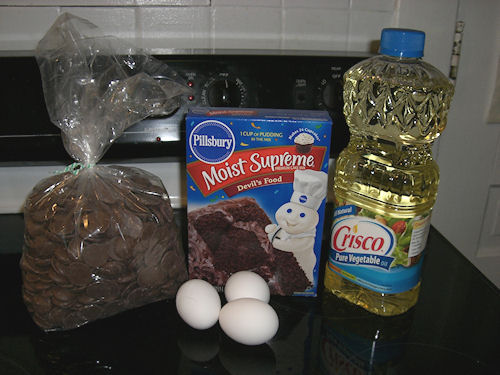 Bake the cake in a 9 x 13 pan according to directions on the box. If you're making the icing/filling from scratch, mix together the following:
8 oz. cream cheese, softened
5 T. butter, softened
2 t. vanilla extract
Mix above ingredients, then stir in 2 to 3 cups sifted confectioner's sugar (I eyeball it)
Otherwise, you can buy a 16-oz. plastic container of ready-made whipped cream cheese frosting.
Now the fun part…
~
~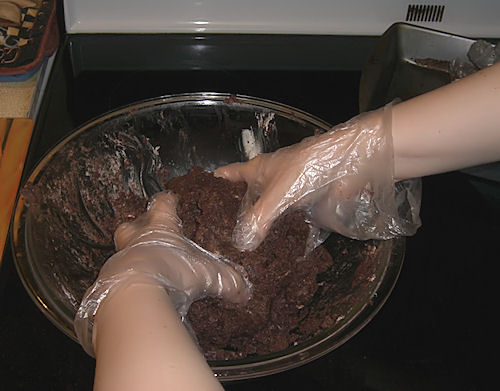 ~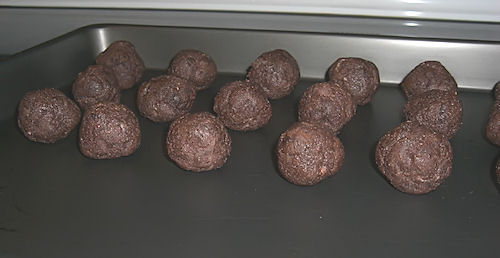 ~
~
~
~
~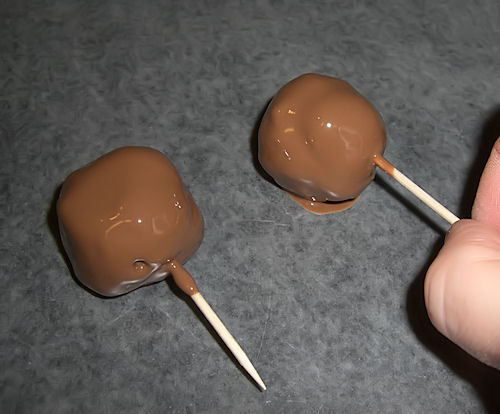 ~
~
~
~
~
See you guys? My name was even on one of the pans. Would I ever cheat?
About this, I mean?