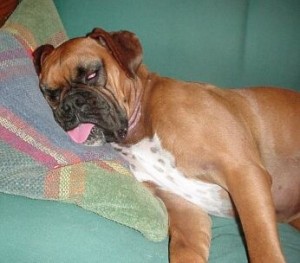 Ugh…I can't believe I ate the whole thing.
Actually, I didn't eat the *whole* pie, but I had two slices of Dutch Apple last night after a fantastic cookout dinner at BFFs Kay & Bob's house. Now I got a crackin' sugar hangover. Blaaaah. Ah, well. Back on the wagon today.
I haven't been on a vacation in 15+ years, so I really don't remember much. Is it normal to feel a little apprehensive six days out? Like you haven't thought of everything, or geez I hope we saved enough money to do unexpected fun stuff? I guess I'm just itching to get on the road. Sure wish I didn't have an all-morning meeting in Columbus on Saturday. Blerk. Life would be a dream…
All right, it's time to get ready and go to the school house. Meetings today, yay!
Fink out, on a rainy Monday morning, ick.