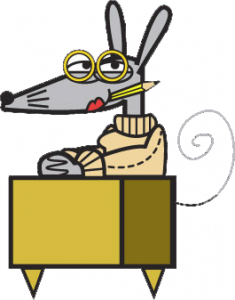 It wasn't in the "wait, I need to back up and slow down a little" sense (although that might benefit me as well). Rather, I spent some much-needed time backing up finkweb.org this morning.
As the files flew by in the download window of my FTP client, and I recognized filename after filename, I realized the degree to which this small collection of stories has encapsulated many of the major events in my life over the past 7+ years. My little blog about nothing. Awww.
Defined as the modern-day personal journal, blogging has become more than just keeping a record of life or trying to sustain a business or get advertising done. In a way, it's letting people read your diary. Did you ever have one? I started several in the past, only to lose them or lose interest in them. How I wish today that I'd held onto them. Fortunately, for most of us who blog, we filter our "public" diary to present only that which we are willing to share. (Although there are some online journals that are so extremely graphic and detailed, I've been unable to read on.)
I like to do a retrospective every year or so, just to thank you for stopping by and to revisit some funny stuff we've all observed and said. From the incredibly mundane posts about generic stuff, to my oft-mentioned, surreal, bizarre brush with a celebrity; through the countless rants, bossy opinions, silly observations that are interesting probably to only me, and semi-snarkish reviews — you've been there. Most likely looking like this, but you've been there. More importantly, many of you have done what I hoped all would do when I started this little venture: respond in the comment section. Most of you know what a shameless extrovert I am, in that I derive much of my energy (and validation) from interaction with others. You make all the effort worth it.
And now, off to work. And by "work," I mean lesson plans and assignment creation and choreography and score study and feeling sorry for myself because I have a sore throat and can't have the A's over tonight for a visit.
(But hey, the Browns are on tomorrow. Wahoo!)