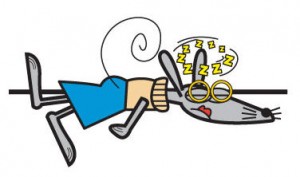 After a day of cooking, baking, cleaning, running about, and taking an extra-special hour out of Christmas Eve to pile in the car with the Thriller and hunt for Pax, who'd decided to have a Home Alone: Lost in New York-style adventure, I collapsed on the bed at 9:30 last night, after our traditional family Christmas Eve celebration. What a great day.
So, of course, I'm up before dawn, even earlier than usual, thinking thoughts (3:45 this morning). But no regrets; it was a wonderful day and evening. Was Santa good to you and yours? I hope so.
I'm writing two arrangements this week for my choirs. One should be easy enough to pull off for 5th/6th grade (Great Big World's beautifully sad "Say Something"); the other, for high school choir, will take a bit more work ("Africa" by Toto). After those are in the books, I'll start on one for my advanced ensemble ("The Girl is Mine," a cute duet recorded in 1982 by Paul McCartney and Michael Jackson, minus the stupid banter at the end). So, the creative muse –should she be found– looks to be busy for the rest of the "vacation." Seems like I can't wait for a break like this, but once I'm at home and not setting alarms, all I can think about is going back to work. Go figure.
Still, we're going to make some time for fun before I go back. Our standard trip to Cleveland on Christmas morning (after the Thriller gets up and we have coffee) is still on, and we may yet go to a Star Wars showing after having dinner at the Outback, courtesy of our friends BoomR and BluVox down in Dallas. (Thank you guys!)
Do you like to play around with photos? At the suggestion of someone who posts on an Australian Shepherd group I'm in on Facebook, I downloaded SuperPhoto on my phone, and boy is it fun. This is one of the hundreds of effects you can apply to an image to make it look cool or funky. I applied the "painting" filter to a picture of Jailbreak Boy, and it does fancy him up a bit. There are lots of other neat effects, too.
And now it's 5:48. I love looking at our Christmas lights while it's still quiet and dark in the early morning, and the beautiful Frasier fir in the living room still smells good, looking stately and peaceful as the only light on in the house right now. Peace: I love it. And I wish it for you this Christmas Day and into the new year. Much love.