I give all manner of props to people and businesses in foreign countries who make an effort to communicate with English speakers. Ours is a hideously convoluted language with ridiculous rules and even more ridiculous exceptions. Cripes, our own citizens can't master it, so how can we expect others to do so?
Still — and I'll probably reap bitter karma for this — I died laughing at some of these. From the Cheezburger Network people, photographs of signs in non-English-speaking countries:
~
~
~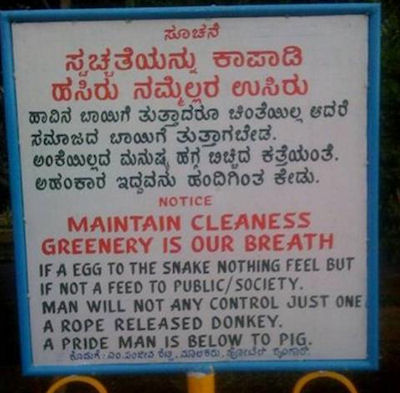 ~
~
Tee hee. Juvenile chicanery from the Fink. I am ashamed of myself.
OK not really.

Hey, guess what day it is. Wahooty-hoo.