So this Fanci-Fill cake pan set is rather fun.
From the look of the pans, it's hard to wrap your brain around how they work. So Mavis and I took a few photos of the process. We're actually looking forward to making the real deals next Saturday night, in preparation for the feasting for Bob's birthday on Sunday. Behold: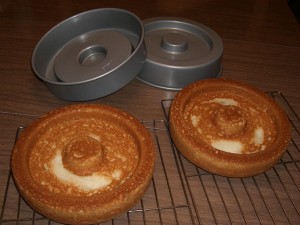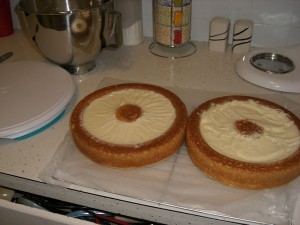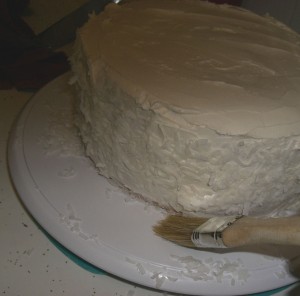 ~
It was great to have a test-drive before we jumped in, because there are some things we're going to change for this weekend to make it look and taste even better. But really, it was just an excuse to eat cake.
Happy Mondayne, everyone. And come over for a piece of Coconut Cream Cake — we have leftovers!