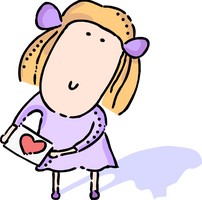 Fiends, the Fink is much obliged and humbled by the emails, text messages and comment posts of encouragement regarding the recent disappointment. Thanks also to Seamus and Hannah (#1 Son and Jakey's Mom) for bringing Jake over to see me on Monday night. It was a daymaker. Anyway, I heart you all.
It is no secret to those who know me that the word "failure" is particularly unpalatable to me. It is difficult for me to let bygones be bygones, or learn from the experience, and all the other clichés which I find decidedly useless. The failure was my own. Gotta prepare better next time is all.
I had a nightmare (or five) last night. You shall now interpret, lest I throw you back in the dungeon.
I was in someone's office, looking at set design ideas (is Greg now in my nightmares?), when I heard a horrible blowing and raining sound outside. I must have been in Florida or something, because when I looked out the window, I saw palm trees, bending almost to the breaking point against the wind. All of a sudden, I'm no longer in an office, but in a hotel room. My cell phone is buzzing somewhere, but I can't find it. When I finally do, there's someone on the other end (I know not who), shouting, "Where are you? Why haven't you been answering your phone? There's a hurricane outside!"
And that is all. If I had a beard, I would stroke it at this juncture. Lars, please do the honor on my behalf.
As always, I covet your articulate and compendious thoughts.
Fink out.