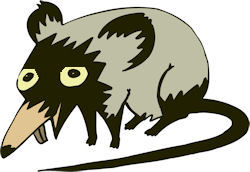 And what a week it's been, sports fans. Stream-of-consciousness thunderbirds are GO:
So Fox News says that Beyoncé sang the Star Spangled Banner at a press conference with "no background music."
*wiggle fingers* WooOoOOoOOoooOOo. 
Do I snark? Do I sarcazz? Should any half-decent singer be able to pull that off? Yes, yep, and duh. Two snippity questions:
1. So what?
2. Qui s'en soucie?
And speaking of the National Anthem, I will go on record as saying my newest rep at the Cleveland Indians front office (and by "newest," I mean there's a higher turnover rate in that position than at McDonalds or Denny's) is less than courteous. Don't sass me, little girl. I'm just trying to make your job easier. (Not that it matters, because you'll "move on" next week.)
Nothing in life is assured, except that at some point, it comes to an end. Your health, your net worth, your job security…it's all fair game. It's easy to become complacent and think that certain elements in your life are set in stone, when in fact, they can be as fleeting as the shifting sand. Enjoy and value every moment, fiends.
I have had a week of darn good rehearsals at school, both during the day with the choirs and at night with the cast. The suspense is terrible; I hope it'll last.
I saw an interview with Gene Wilder. Did you know his real name is Jerry Silberman? He told the interviewer he couldn't quite see a marquee reading "Jerry Silberman as Macbeth," so he took "Gene" from a character he liked in the story Look Homeward, Angel and "Wilder" from his admiration of playwright and novelist Thornton Wilder.
The previous two paragraphs are actually connected. Care to say how? First fiend to provide the correct answer gets a big fat ol' Hershey's Chocolate Bar. (Git it? Huh? Chocolate? Git it?

)
All right. Time to go pay some bills before hitting the shower and the road. Vive Vendredi!!
Frenchifink
PS – Happy birthday, Daddy!