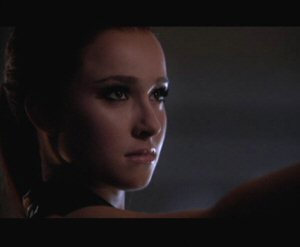 So did you love the premiere of Heroes last night? I thought (unlike the disappointing second season) the storylines and action were both on par with the first season, when everything was crazy and you actually pulled for characters to win/discover/persevere.
Crusties: did you happen to notice William Katt playing the bit part of the tabloid reporter in the garage? Remember him on The Greatest American Hero back in the 80s? I loved that theme song.
Here is an interview he did about the two "hero" shows.
Ok, I'm going to be late for school. Post your reactions to last night's premiere. I didn't get to see the whole "red carpet" thing — BU had my attention until 9:00 when the shows started. Nice work on the 2-hour length, too.
Makes me pine for The 4400. For the record, I'm still mad about that.
FO