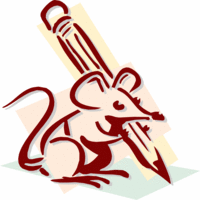 …going to listen to my story…? Here's today, 13 September.
This cold just won't quit — it's going to be a DayQuil day (and evening, since I won't see home till around 8 p.m.). Oh boo hoo.
Today would have been Mother's 72nd birthday.
Remember the Attica prison riots in 1971? I do, but just barely. It's the first memory I have of seeing "real" violence on the television news.
Tupac Shakur died on this day in 1996. (Or did he…?)
It was a year ago today that Kanye West — with the aid of several heapin' helpins of Hennessy, no doubt —  embarrassed himself and Taylor Swift in front of a national TV audience. He's been trying to talk his way out of it for 364 days now, with limited success.
13 September marks four more days till BoomR's visit! YaaAaaaay
Can Mondays be happy? I guess so. Here's to giving it the old college try.