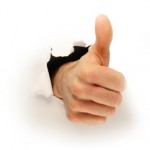 …you wake up on the weekend, thinking it's Sunday, but it's only Saturday. Have you ever done that? It made me want to weep with happiness.
I would be happy spending the night here. I'm experiencing some major wanderlust feelings — it's getting closer to hitting the open road.
Speaking of the Odyssey, we're awfully close to the 30-day countdown. Unfortunately, I can't think much about it because I have to get through the next 13 days first. Three performances, baking for a wedding, grandchildren's birthdays, a preschool graduation, eleven high school graduation gifts to wrap and cards to write, two academic awards ceremonies at which to present, end-of-year meetings, auditions for the fall musical, writing final exams, grades, preparing to shut down the choir room…all by the 26th. Then I try and squeeze in some family/friend time before we take off on the 12th of June.
I hate the "May Funnel."
But I must admit it's cool when you can see the end from here. I'm really not depressed about it, even though it seems like I'm complaining (which, I guess, I am). La vie est belle.
I hope all goes well in your world today. I hate bringing up the mundane subject of weather here in Ohio, but if the weather here in Ohio would improve, so would my ambition level. Or maybe not.

Happy weekend, fiends. It's only Saturday.