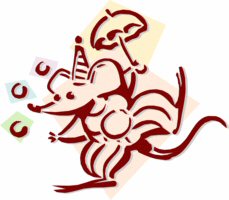 And what am I doing? Working. But it's good stuff, unless you count the Thriller's reaction when I tell him I would like the furniture in Justin's room switched out with Jake's.
One of the neat-o things about having grown children is the extra bedrooms that can be turned into whatever one wants. We have three such rooms, so the transformation began a couple of days ago to flip two of them into private retreats for the Most Amazing Toddlers in the World. When the metamorphosis has taken place, there will be photographs.
In the meantime, there are beds, dressers, chairs and night stands to be schlepped about, housework to be done, dinner to be made, and movie to be watched.
It's good to be on the first day of summer.
FO