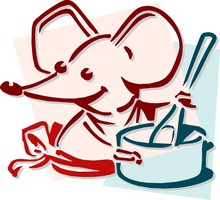 That was Hamsgiving. Mavis made the most wonderful, succulent, tender, moist, flavorful Kentucky Legend ham (I will never bake a ham in an oven again, and you shouldn't, either) we've ever had, and it was great fun with 13 of us around two tables, enjoying one another's company. It's what Thanksgiving is supposed to be, for me.
We ought to have Thanksgiving dinners more often. I don't think it would cheapen the day, do you? What could possibly be hands-off about getting together for an evening of food, laughter and fun — and being thankful for it?
Today, while the rest of the family are scattered to the four winds doing other Thanksgiving activities with in-laws, the Thriller and I will go to see Lincoln, then who knows…? Maybe a trip to Cleveland, or maybe a trip to the sofa for football and West Wing. It's just up to us, which is fun.
To all my fiends doing the Thanksgiving feasts today — have a blast! Reconnect, relax, recharge, and eat. Ready, steady, go.
Hugs to all.
FO