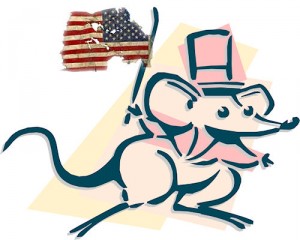 Now that the vile, macabre circus called the 2012 Presidential Campaign is over, we can get on with it.
For the first time in my life, I have been reticent to discuss with anyone my choice for president. Regardless of how some — not all, but many — people say it's all right to "agree to disagree," many can't walk the walk. I'm grateful for some of my fiends (like BoomR, who is highly involved in politics) who can shout up their convictions, but never shout down those who might disagree.
The thing is…in the eyes of some, your political preference has become inextricably linked to your personhood, and by personhood I mean if you don't think like me and vote for my guy, you're an idiot. And without going into a protracted partisan discussion (which, as many of you know, is frowned upon here), I will say that we all know that that mindset is represented by proponents of both parties.
Ask someone today: "What is the difference between the House and the Senate? Why are there two separate chambers of Congress?" My hope is that if he doesn't know, he will want to go look it up. Maybe I'll take this chance to educate my students on something other than music, and ask this question at the beginning of rehearsal. Perhaps by cautioning them to be educated before opinionated, they can tone down some of the useless rhetoric come next election.
I read a quote from Ted Koppel this morning:
I've always thought: Wouldn't it be a wonderful thing if we could have a truth-in-advertising law that would be passed in this country so that politicians who make reckless promises during a campaign can in some small fashion be held to it after the election? But we don't have such a law.
Bummer. Because every politician would have to think twice.
Sorry about the rambling from subject to subject…it's just been a long night. Here's to looking to the weekend: 71 degrees on Sunday? In Ohio, in November?
Shyeah!