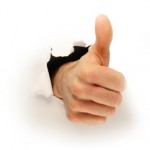 When was the last time I turned off my reading light at 10:45, and the next thing I heard was my alarm at 5 a.m.? I honestly cannot remember.
Maybe that's a good sign. It's good for today anyway, since I'll be at school till sundown.
So, it's been a pretty stressful couple of weeks at school, and yesterday was no exception. The hits just keep on comin'. Issues lay unresolved — some for weeks on end — and they really need to rest. Adding to the stress was my annual evaluation by the principal. He was scheduled to observe one of my classes yesterday. So I told the high school choir, "The boss is coming. Look busy."
We started rehearsal and he hadn't arrived yet. Ten minutes in — no Mr. H. Twenty, thirty…by then, it was clear he wasn't showing. Bummer! Get all gussied and ready, and the party's a bust. (Turns out he was called upon last-minute to fill in for a teacher who was ill and had to leave. No biggy.) So we're going to do it again on Friday.  What a way to end the week.
But hey, no worries. Thirty days from now…oh wait. Thirty days from today, I will have six school performances over a nine-day span.
Now that's a first. I think I need to go back to bed……………………………….