Yeah, well, everything fell to krap yesterday.
Even with Seamus's awesomely awesome snow vehicle, I didn't get to drive to Sandusky for Bando's show last night. For reasons too long to go into here, it was decided that I should not drive the hour north, but come home instead. Truth be told, I'm glad I did, as the fever and sore throat have now set in. Things seem to be going south at a rabbit's pace. But hey — I made it home last night with no problems (4WD really is a dandy thing), and I hear Bando's show was a hit, so all is well.
Thought I'd post some photos for BoomR and Paul, both of whom used to live here, but later chose warmer climates (BoomR is in TX; Paul in CA). Remember these days, guys?
~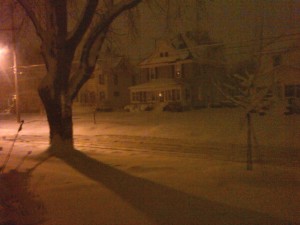 ~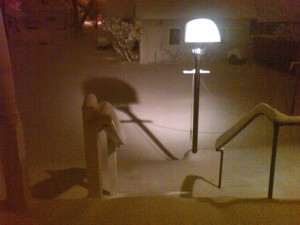 ~
Fink, to the sofa with the electric blanket