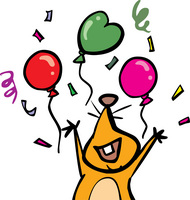 I mean, really. How many can we have?
First the good news, then the good news, then the insanity.
Good news: I seem to be through the worst of this ridiculous flu or whatever it was. Yay!
Good news: I received confirmation yesterday that I am now on the adjunct faculty of Kent State University. I'll be teaching Advanced Choral Methods to students pursuing their Masters in Music Education degree. It's an online course, so no 60-mile commute.
The insanity: The course starts on the 22nd. Of this month. HAAhahahHaahahaaa
Heh. Haha. Oh, boy.
FO