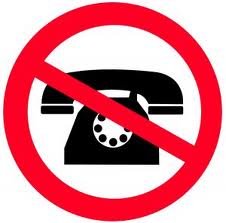 A forced experiment in phonelessness befell me yesterday morning. Rat Fink, Rat Fink…what a donkey.
When carrying a laundry basket, I need to use both hands to navigate the hairpin turn in my stairway without taking all the pictures on the walls with me. So yesterday, I put two items in the basket on top of the clothes: clean socks to wear, and my phone. I think it was finding a couple of towels to throw on top of everything last minute — combined with my mind being a thousand miles away — that made me throw the lot into the washer, add the detergent, and turn it on.
Boy, was that Galaxy clean when the Thriller brought it upstairs, saying, "Bad news: I found this in the bottom of the washing machine." *gack*
My kneejerk reaction, of course, was to flip out and throw stuff. But this time, I refrained. Go me. Instead, I used some gray matter and researched what to do. My suspicions were confirmed: the rice thing (controversial as it is — some sources say it works, others say it's a myth) works only if you retrieve the phone from the water in a matter of seconds, like when you drop it in a sink full of water or the swimming pool or the commode. How does one save a phone that's been washed to a lovely wet shine, with soap, then water, then water again, ultimately whizzing about in a Rotor ride of centrifugal force during the spin cycle? Does it have a prayer then?
Apparently not.
So, for the first time in years, literally years, I was without a cell phone. In fact, as I write this morning, I'm still without it (although tracking shows it's on the truck from Mansfield at this moment). And you know what? It's OK. Fine, actually. Another Deception Destroyer of sorts comes to light:
I am not addicted to my device. Seriously, I thought I was, and admitted so, readily and often. But being "disconnected" isn't so bad, since there are other forms of communication. And I can always borrow the Thriller's phone if I need it.
I know there are people who don't have a personal device of any kind, don't want one, and don't care at all. Not sure I'm quite ready for that level of neo-Luddism, but the last 26 hours and 10 minutes have proved that a day or so without the appendage is not a deal-breaker.
…which is not to say that I don't have the UPS tracking page in another tab, ready to reload at regular intervals.