Random Neuron Firings
Hey, remember when I posted that list of  Things You'd Never Know Without the Movie Industry? Yeah, me neither. So I looked it up. Then I found a few more that bear mentioning. Behold:
All beds have special L-shaped top sheets that reach up to armpit level on a woman, but only waist level on the man lying beside her.
A single match will be sufficient to light up a room the size of a football stadium.
It is always possible to park directly outside the building you are visiting.
If you decide to hack into the CIA database, all you need is a laptop and an internet connection. It will usually take about 10 seconds to get into the system undetected.
Mothers routinely cook eggs, bacon and waffles for their family every morning, even though the husband and children never have time to eat them.
All single women have a cat.
If being chased through town, you can usually take cover in a passing St Patrick's Day parade – at any time of the year.
Creepy sounds coming from a graveyard should always be closely investigated.
Dogs always know who's bad and will naturally bark at them.
Never be afraid to jump off of a building into an open dumpster, as the contents will most likely always be clean, fluffy garbage bags.
And here's one of my own:
Females never have to go to the loo. You always see men standing at those nasty wall things, but, you know. OK, moving on.
==========================
Here's a graphic artist's rendering of what Michael Jackson might have looked like at 50 years old had he not had all the surgery. Very nice; respectable.
==========================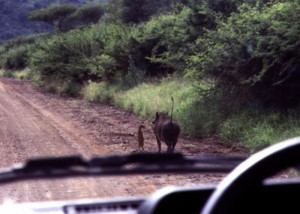 ==========================
Verbal irony: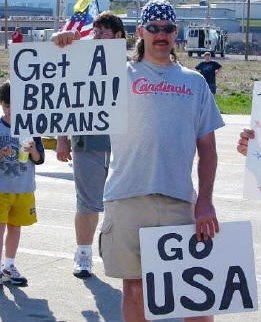 ==========================
So do I have rehearsal today? Why yes, I do. But first, food.