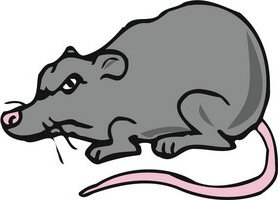 I am ON about hate the last 12 hours, lemmetellya. I don't know why. I just feel all itchy scratchy, and I can't nail down the reason. Blark. I don't usually sulk about things, and I'm not predisposed to bouts of rage, but I feel a slow, subterranean stirring of volcanic activity starting to build up steam. It could be deadly. (Or it could be Dinner Theatre.)
So why is the Fink hatin' on things? I know not. Yet I still offer the list.
Still More Things I Hate (in addition to

these

and

these

)
That American Idol is one of the top-rated shows in America.
Bossy, controlling personalities, shielded behind the paper-thin veil of wanting to be "helpful."
Being told to "relax," or to "calm down." I mean it. I will roll you up and smoke you like an old Laredo.
Not knowing.
Knowing, but not being able to do anything about it.
Politics, and the discussion of same at social gatherings, because A) it always seems to turn into a fight, which automatically ruins any magic, and B) minds are rarely changed.
That 5 a.m. turns to 6 a.m. so quickly every day.
My infuriating proclivity for procrastination where choreography is concerned.
My infuriating proclivity for freaking out before a freakout is warranted.
My infuriating proclivities in general.
Sounds to me like you're due for a list yourself, if for no other reason than you pity me, and misery loves company. And I know that my life is great and I have a fantastic family and I love my job and my students and I am blessed with amazing fiends. But…yeah. We all got our days.
Glurge.
FO