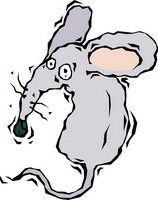 I do miss Finkville lately. If my life weren't such a crazy hash, things would be smoother. But it's all good. Rehearsals are going pretty well, and my class…well, it's my class. Only bad thing is that I'm not seeing Jake and Justin as much as I'd like. Patience, Finkleman. Patience. First of December will be here soon.
But I have good wishes to give out this morning, so join me, yes?
The Thriller has his last major orientation today, before starting his first official seminary class next week. And all the people said…
RtB fiend Bando has another bun in the oven! She's due this winter. How fantastic is this??
Yay for PK, who just paid off her gargantuan sewing apparatus.
Congrats to Schmink/Old Man Bones who just moved to NYC. Knock 'em dead; keep us posted.
Wishing a good return trip home for BoomR, who's in Irvine, CA, becoming the nation's most awesomely awesome wizard on the Flip Video device.
Thumbs-up to D (a silent Finkville citizen), who just bought a 2010 Mustang. (Sorry, David, but it's tres cool)
Any other great news to share? Let fly.
Weekend's almost here!
Coffee, shower and (Fink) out.