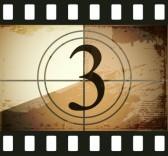 Days of school left:  15
Days till opening night:  12
Days till my first of two spring concerts:  14
Days till graduation (last performance of the year):  21
Days till we leave for the New England Odyssey:  55
Seems I'm counting down everything lately. Usually, a countdown makes you feel hopeful; excited. Not so with a couple of these, unfortunately, as they are fraught with uncertainty. Can I just say I am glad that after this year, we won't have the musical in May anymore?
Off to my Monday…hey, what are you counting down? Anything I should know about?