…is that everyone has his/her own flavor of it. And 90% of the time, it tastes like broccoli.
I'm not talking about relationship commitment (that's another post for another day, or maybe even never). I'm talking about saying you're going to do something, and following through. And in the case of students and a school commitment, it might involve a little parental help once in a while.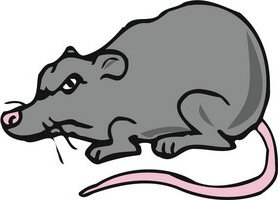 And that's often where the wheels fall off. Therefore, I'm just a bit honked today. And a little depressed, and disappointed. (And delusional, mayhap?)
Feh. We all fall off the wagon from time to time, and I'm not looking down my pointy nose at the unwashed bourgeoisie. I got no ax ta grind, because I've blown it bigtime before, too. But let's say you're rehearsing a mainstage musical, like, ummm, Annie Get Your Gun for instance. And you're exactly 8 days from opening night when you find out that one of your chorus members is out trick-or-treating instead of at rehearsal. Ok, that's a choice. It may not even be a big deal to you. "It's just a chorus member," you say. "Nobody important." Well rock on and I respect your opinion and all, but it's a huge deal to me. Everyone is important — including and especially the other 30 people who *did* show up.
(What's a 14-year-old 8th grader doing trick-or-treating anyway, you ask? Well I don't have a solid answer for that one. It's the most bizarre thing. I dunno. Maybe 49+ years on the earth, living in various large and small cities has rendered me completely unobservant, but I've never seen anything like that.)
Anyway. In spite of flagging commitments on the part of some students (and parents), the show will be wonderful and I will be proud. I'm already proud, heck and garsh.
All right, time to go make the donuts. That reminds me…I can't forget to call the bakery today and order breakfast for Saturday's rehearsal. My prediction is since there will be free food, everyone will be there.
I know what my problem is. I'm overpaid.
Fink out.