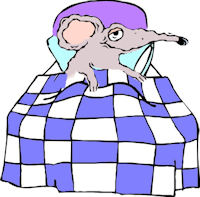 Could have done with a few more Zs before the craziness starts this afternoon. Central Standard Time? No likey. I'm accustomed to getting up at 5 a.m. every day, so you can imagine…
No matter, though. God made caffeine for a reason, and the weather's going to be gorgeous in southwest MO today — another good day for driving. And tomorrow's not looking too bad, either.
How's the weather back home?
I love the weird angle of this drive-by photo (I was watching the road; it's been cropped within an inch of its life — I spared you the great view of my passenger door frame):
~
Hey, happy Finkday! I'm sure my students are thrilled that I'm 700 miles away. Truth be told, I think we needed a "break from each other." Heh.
Fink out (to I-44 again).