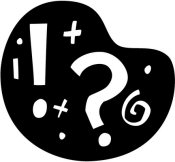 Lars used to ask that when he was little. "What the world is that?" "What the world are you doing?"
Cute.
Today, I wax philosophical. Or maybe I'm just wondering about stuff.
While listening to Slacker Radio on my Storm (salaam to whoever put that app together…Lawd), I heard "Mercy Mercy Me (The Ecology)" by Marvin Gaye.
Poison is the wind that blows from the north and south and east"
Indeed. And not just in an ecological sense. This morning I ponder things, at random of course, as is my wont:
What the world are people doing when they talk poison and hurt those they supposedly love?
Why are we bailing out/fresh-starting/overhauling the auto and banking industries, but not public education?
Why do we tend to blame others for what we've become?
Why is marijuana illegal, but alcohol isn't?
How and when did empathy fall out of favor in our culture?
Tell me, where is fancy bred? In the heart, or in the head? ("Shall we roll on?" Heh.)
Pick one or two and weigh in, if you get the hankerin'. No judgment passed here in Finkville, promise. Well, except maybe by me.
KIDDING
Have a dandy Tuesday. I'm off to the school house, with Jake riding shotgun. Yee-haw!