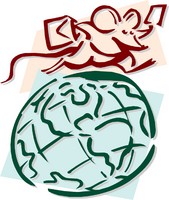 Sheepus! I've been going nonstop since 7 a.m. today. How about you?
A few days ago, I told you about my involvement with BATs (Badass Teachers Assoc.), an organization now 23,000 members strong, dedicated to the eventual repeal of the Common Core and its attached high-stakes testing in public schools.
Well, there are also state associations that hone in on local issues. I was asked last night to serve as an admin in the Ohio BATs group. I accepted.
Whoa. Now I'm in the soup, lemmetellya. Meeting in Akron on Friday already. Here we go. But along with that, my dance card holds other fun stuff. Real barn-burner material, like:
Cleaning out closets, getting ready for the annual Volunteers of America clothing drop

Starting the furniture stripping, thanks to my dang-fool clumsiness with nail polish remover
Ordering music for fall
Finishing choreography (bottle dance is done, yay)
Driving to school and getting some stuff I need
You know, just small stuff. In addition to the big stuff. But hey, I'm glad to be busy and engaged (although I'd rather just sit here and write to you all day).
FO