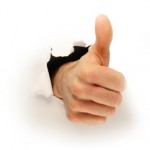 Over halfway there, my pets. Over halfway. Three gigs down, two to go. High school concert on Tuesday night, and our little flash mob next Sunday. Then it's done for another holiday season.
Today, I go to the band concert, come home and wrap more gifts (I made a dent last night, although this cold seems to be reluctant to exit, and I didn't get as much done as I'd have liked), and gear up for the last full week of school. I will also say at this juncture that, while the Thriller and I have decided to forego getting live Christmas trees anymore, I am sad about it. I miss the look and smell and decorating fun. Blah. Perhaps next year I could ring up Lars and ask him to haul the tree in from the car. Mebbe? I think he'd do that for us.
Update: Just got this text from Lars: "Of course I'd haul the tree in for you!" He's such a good son.
Anyway. How are you coming with wrapping?
When my kids were small, it seems I was always running around dangerously close to (and sometimes, even on) Christmas Eve, trying to get last-minute shopping done. Nowadays, I'm 90% finished by the end of the Thanksgiving weekend. Not that Christmas is all about the shopping for me, mind … I love the time of year, actually, because it means more family time for us. Everyone's so incredibly busy, including me. I hate it. Each year I make a silent promise that I'm going to slow down and enjoy the holidays a bit more, but "stuff" just gets in the way. My intentions are good, dangit, but cripes. One day I will learn.
The worst part of this Christmasy, snowy weekend is that I'm still not "over it" enough to be around the Fab Four (our grandsons). I feel like a big fat Grammie fail.
But that comes to a screeching halt on Friday. Come on, virus gods. Let me go.