As you all know, I have no clue how I get to here or there during my quiet time every morning. All I know is, by the time I'm done, I'm wondering where the hour went. Bummer! Alas, it's time to get moving today, but not before I tell you a cool story.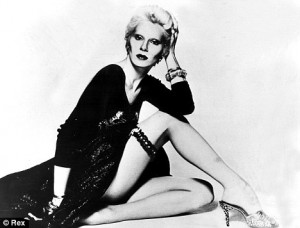 I was never much of a David Bowie fan, although I do like "Space Oddity." The whole Ziggy Stardust thing was boring to me, even back in the early 70s, when men dressing up as wo
men was particularly shocking. But some brows really furrowed when Bowie and his American girlfriend named their baby "Zowie." Zowie Bowie. Poor kid. Anyway, I read a story about the boy, who is now an award-winning film director named Duncan Jones (Duncan is listed first on his birth certificate, and Jones is actually Bowie's real surname, but he changed it to avoid confusion with Davy Jones of Monkees fame), and who, shockingly, turned out basically normal, in spite of his then-drug addicted, wild rock star father, and a mother who abandoned him.
The most surprising fact in this enlightening story: Jones went to the College of Wooster (about 30 miles from my house) in an effort to get an education while maintaining anonymity, and graduated with a philosophy degree with almost no one knowing who he was. Whoa.
Anyway, it's an interesting read for, what's this? Wednesday morning. Now I've run out of things to say about it, which means I have to get to work. Yay.
Duncan Jones photo: Ian West/PA Wire