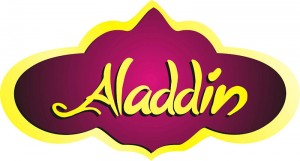 Maaaaaake waaaaaaaaaaaaaaaaaaaaay for Prince Aliiiiiiiiiiiiiiiiiiii
I love that song, and that's the only lyric I know from it.

Can't wait to see Aladdin at the New Amsterdam next month. James Iglehart won a great big ol' Antoinette Perry last night for his performance as the genie; should be a fabulous show. Have I shown you our box? Ah yes, I believe I have. It looks so hoity-toity & all, but they were among the cheapest seats in the theater. How does that work? Probably, there are sight-line issues (certain places onstage might be partially obscured from our view), but I don't care.
Years ago, I took my high school music history class to a matinee performance of The Magic Flute at the Ohio Theater in Cleveland, and we sat in one of the boxes, I think four or six to a box. I thought it was grand. I hope this experience will be equally thrilling.
https://www.youtube.com/watch?v=yVvLCroLcNg
OK, it's Monday (right?), and I need to get stuff done. I took the last four days to be a layabout and do next to nothing in an effort to decompress from the school year. Now it's go time again. We're off!