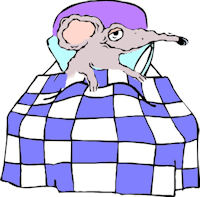 Tell you what: I have to quit sleeping in, or the 19th is going to hit pretty hard. But I must admit, I have enjoyed these last two lazy mornings.
Time to stop procrastinating…after tonight. Tonight! Breaking Bad premiere.
I really don't watch that much television. There are nights when it never gets turned on up here. I just have several shows that I follow — most airing on Sunday nights, for some reason, so the DVR is pretty busy — and I rarely miss. Fortunately, they're also available in my cable provider's on-demand listings, so time isn't as big an issue as it used to be.
Remember the days when, if you missed a show, you just, well, missed it? 

What are your favorite shows? I mean, ones that you watch now, as opposed to the canceled ones that we all wish would come back? (I could make a list of those a mile a long.) For now, though, I'm addicted to:
Breaking Bad
Mad Men
Downton Abbey
Once Upon a Time
The Newsroom (HBO)
True Blood (HBO)
Ray Donovan (Showtime)
Homeland (Showtime)
Game of Thrones (HBO)
Boardwalk Empire (HBO)
House of Cards (Netflix)
Wow…I guess that's a lot of TV! It doesn't seem like I'm in front of the box that much. And notice: no sitcoms. Never liked them, never will. Does that make me a humorless grouch? Naaah. That means I'm surrounded by enough situation comedy with my own family and friends, I don't need any on TV — which bodes well in the reverse for the "drama" aspect, yes?
Happy Sumday, fiends — I hope you're enjoying it.