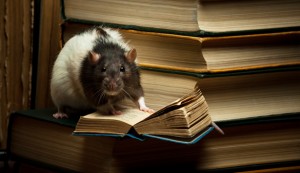 It sure has been lazy. I've done nothing but read, drink coffee, read, eat breakfast, and then I read some more.
Last night's concert was great! And just as awesome was the chance to reconnect with people I hadn't seen in years (old high school classmates). It was a grand time, with some excellent music. RtB fiend Candace was sensational in the band.
So I slept in a little this morning — all the way till 7:15! Nice, eh? I know I should be getting to work, as there are only nine days left before teachers report back, but I just can't pull the trigger on it yet this morning. So instead…
This would actually be an idea for the many things that need changed around here. It would take some organization, but if history teaches, it just might work.
I keep reading more and more about people getting post-retirement careers. For a long time, I thought I knew what I wanted to do (bake for people, which I still do), but there may be other possibilities out there as well. Let's face it, I can't stop working when I retire. I'm going to need other avenues. Time to think outside the metaphorical box, mayhap?
Maybe I'll do that, but not today. Today is for relaxing! In fact, we'll do a lot of it when we stop for dinner somewhere after hitting the Titanic Artifact Exhibition and IMAX movie Titanica with Bob and Kay this afternoon, up at the Great Lakes Science Center in Cleveland. Looking forward to it bigtime, as I've wanted to see it ever since it first went on tour. I guess that means it's probably time to shut this down and hit the shower. Have a great weekend, all of my 100-some worldwide readers.

You are small but mighty! (And appreciated)