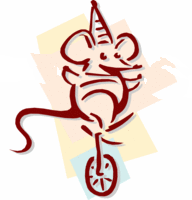 I hope you've had a good week! Mine shaped up nicely, as we had the Js all day yesterday, and today I will have coffee with Rae on my back porch. Haven't seen her since her wedding back in May.
After that, maybe some grocery shopping, then out to a concert tonight at a local orchard, where I'll reconnect with some old high school friends and hear some great music by a band that's reuniting for one night, for a good cause (the Wounded Warrior Project). It'll be like a Class of '77 reunion, but without the dressing up and overpriced food. Fun!
I hope your weekend plans are shaping up. Riding bikes, fishing, relaxing in front of TV, boating, choral arranging…whatever makes it enjoyable.