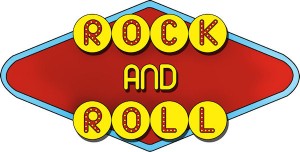 Concert tonight. Seventy 5th graders, a live band, rock and roll. How much more fun can there be for 10- and 11-year-olds? (And the aging rocker playing keys?) We're laying on them a little Eye of the Tiger, Old Time Rock & Roll, Jailhouse Rock, Umbrella…it's going to be some fun.
Tomorrow night, it's off to visit with grandson #3, Mr. A. Saturday, time with the Js. And sometime before that, a visit to sister Mavis to see her dandy new telly! RD coming back to town, spending time with other friends…it's shaping up to be an ozzum week. 'Bout flippin' time, ja? I hope Tuesday is good to you.
So let's rock and roll.
FO