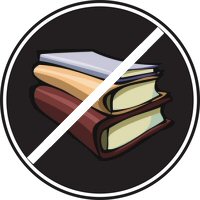 Yep. This is it. It's over.
Today I begin the last post-graduate class I will ever, ever, ever, ever, ever, ever, ever, ever, ever, ever, ever, ever, ever, ever, ever, ever, ever, ever, ever, ever, ever take.
Ever.
Fourteen weeks from now, I will be done. Expect a hue and cry heard round the world. Come January, it will be the first time in three years that I will begin Dinner Theatre rehearsals without having to go home afterward and work for two hours. I won't know how to handle myself.
I will be winding down just as the Thriller starts up. Nice to just proofread research papers instead of compose them. Huzzah. Can't wait.
Here are some other things I can't wait for. Notice how we always say, "I can't wait." Why is that? We have no choice but to wait. "I can't wait for tomorrow!" Well, you have to. But I still like to say "I can't wait" for stuff.
The "Can't Wait" List
I can't wait for:
this class to be over
BoomR's visit in October (W0000ty hoo)
my cast members to learn their music (sidelong glance at Samuel & Meg)
today at 3:30 when Bando comes to visit
Saturday, when I will see the entire family for my birthday feast (yippity!)
this cold to get overwith — ick
my Saturday morning cluck with Mavis
my two vacations next summer: one to Florida and the other to Texas with the Thriller
this Sunday morning, when I will sleep in and generally act lazy
Everyone has a "can't wait" list. What's on yours? As always, I covet your….
Fink OUT the door