….when you simply don't know what to say.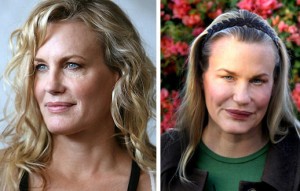 ~
Hopefully, it's just one of those weird-angle pictures, when the paps caught her off-guard, because that's the only way I can reconcile this thing in my mind. Wasn't Splash a fun movie? So many facelifts ago…
Another snow day, and we are out of DayQuil. This could be dangerous. Time to call in the reinforcements (snow plow guys).
FO