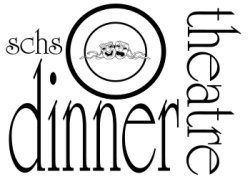 And a good one it was. Among the best, actually. Maybe really, reeeeeally near the top of my list of all-time favorite shows. Maybe the #1 favorite. Great show, everyone.
On a personal note — I totally enjoyed playing in the pit with #1 Son and Lars (and Drew, too). What a hoot.
OK, so Saturdays are a long haul with this production. We're all stuck at the school from around 1 p.m. – 10 p.m. with a long wait in between each show. That makes for some interesting choices for the passage of time.
I also noticed that *some people* saw my unattended camera as an irresistible temptation. AHEM. You know who you are, my little felons.
Anyway, here are some "backstage" photos. I hope to have some YouTube stuff for viewing later on. To cast and crew: job well done. Your audiences loved you. And P.S. – thanks for the pretty posies and the Starbucks card! I'm going to spend it soon; like maybe, right meow.
Photos are clicky: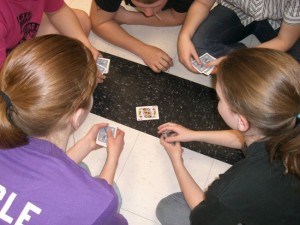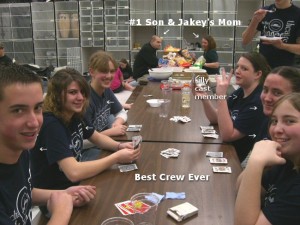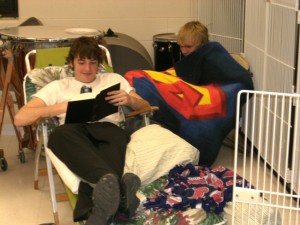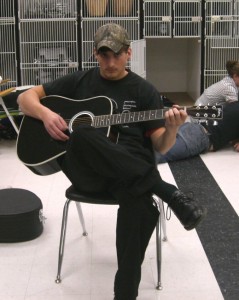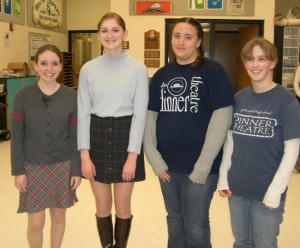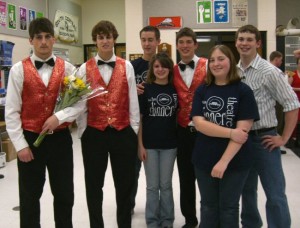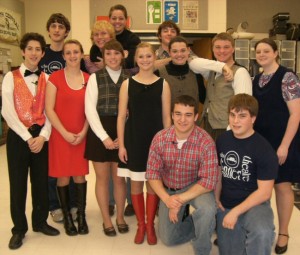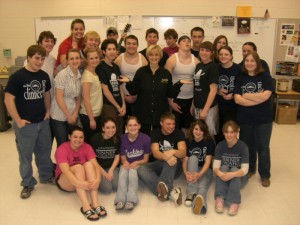 And now, my fiends…back to studying. Fer rill.
Fink out.