Keep up the good work, and blow the clouds back into the Atlantic when we're in NYC.

Just give us some good news for Friday, and we're good to go. I will take chilly and sunny, gladly. To wear a winter coat (which I will do, even when temps are in the high 50s) doesn't bother me; feeling and looking like a drowned Rat, however, does. Keep everything crossed.
I'm starting my tour packing list. Last week I told my students to pack light; this weekend I will try to take my own advice.
Someone asked me yesterday if I will blog from New York. Of course! I will take photos and maybe even a Flip Video or two. I might upload an occasional story to the school website as well. That would be fun. A travelogue.
What the World?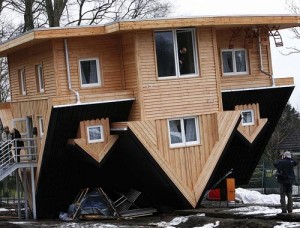 I know, that was random. That is, of course, how I roll.
Happy Tunesday. I have no brain.
PS – Both of my beautiful grandsons are very sick. Puts all this other stuff in its proper perspective…