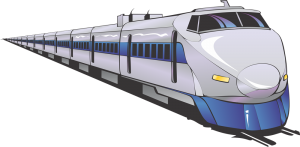 I don't know whether he called in a favor, pulled rank, traded baseball cards or flashed that million-dollar smile, but somehow, Dr. V. turned the 2nd of October into this coming Thursday.
The Thriller will have medialization laryngoplasty next week, either by injection or implant, to hopefully alleviate the suffering he's endured on account of his left vocal fold paralysis. (Be sure to check out the before-and-after video clips at the bottom of the page.)
We don't know what this will mean in the long run, but our hope is that he will finally be able to cough and clear his throat properly so he can regain some energy and return to his daily routine. As it stands now, he has very little appetite and must spend a large part of the day confined, as moving around stirs up congestion he's unable to clear.
As has happened on a couple of occasions during this odyssey, we'll be frustrated and disappointed, only to be pushed to the surface again by a hopeful turn of events. This definitely qualifies as one of those moments. Thumbs up to the Amazing Velcheti, who used his magic to somehow make a hole in Dr. Bryson's busy surgery schedule, and especially to you, fiends, for holding us up in thought, words and prayer.
Much love,
#teamthriller   #prayforhouston