OK, at long last. The new ride.
I love how it drives and how it looks. Seamus told me, "You will have people asking you what kind of car it is" (because of its "de-badged" condition — there are no Chevy bowtie emblems anywhere on it). I thought, "Yeah, maybe." Well I definitely had people asking me about it. "Is it a mini-SUV?" "What kind of car is that?"
Me likey. And the best part is — room for more than one other person. Yay! My turn to drive.
Behold, the Finkmobile (aka 2008 Chevrolet Aveo 5):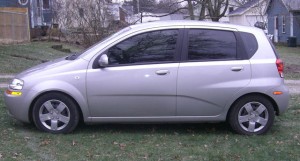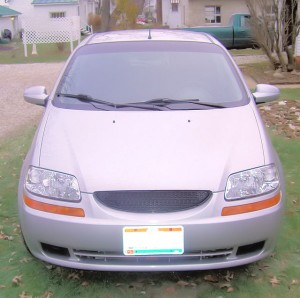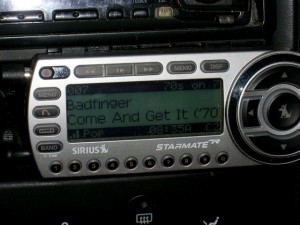 Love it. Fun to have new stuff, eh?