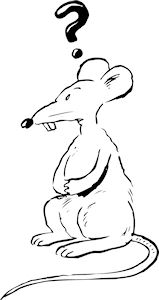 I was reading the NYT during my quiet time this morning (which is still going on, by the way, since the Js wore themselves — and me — out last night), and came across something that made me giggle. You ever have those moments? In this entertaining op-ed, there were several.
The writer's father is Russian. She remembers drinking only room-temperature beverages as a child, so she called up Dad in Ukraine to ask him why he hated ice. His response:
'Ice? I don't hate ice,' he began. 'It's just that when these Americans hand you a can from the freezer, and it is already so cold that just touching it practically turns your hand into a claw, I don't really see the need to add ice.'"
You know, he's got a point there.
It got me to thinking, too…what other uniquely American traits drive people nuts, and what about other cultures makes us crazy? And please — I'm not talking about the US's gross disregard for our planet or a failed political system or infamous American capitalism and greed. Save those more serious opinions for Usenet, or Facebook, or whatever. Please and thank you.
Rather, I refer to idiosyncrasies that make us decidedly different from our non-North American counterparts. Like the "we put ice in everything, even if it's already freezing cold" thing. Although I have not been to a non-European country outside the US, I have noticed (or have been informed of) several differences that made me smile, cringe, or scratch my head:
Europeans seem far less worried about "personal space." Ride a city bus in Rome and you'll see what I mean.
Americans seem much more preoccupied with time management, and not having enough time. In Europe, no one is in a hurry.
Teenage years are not "celebrated" with dances, proms and sports as much in Europe as they are here. I think someone from France would ask, "What's a pep rally??"
When a teacher walks into an American student center lounge, no one notices. When it happens in Korea, students stop what they're doing, put out their cigarettes, and stand up to greet her.
Even if the choices are not popular, America has a fascination with all things European/Asian, and the reverse is true as well. I guess the grass is greener and all that…
I know many who read RtB are well traveled. What have you noticed?