Loosely translated: our thing. Last night, the "thing" was Godfather III. Awesome.
Its opening solo trumpet theme has become one of the most familiar pieces of music from any film score in history:
The Hollywood Reporter described it as "so instantly recognizable that an audience could probably identify it simply from the melancholy sound of its first sustained vibrato trumpet note." Perhaps that's why they placed it at #1 on the list of their "Top 100 Film Scores" of all time. Cool.
And even though I've watched the penultimate scene on the opera house steps a hundred times, I still bawl. The three weirdos who came to my house to watch it with me didn't seem to mind, though. Zany creatures, they: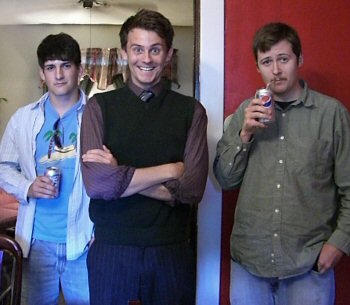 The pizza, the movie, the conversation…all good.
Fink, to the showers and then the school house