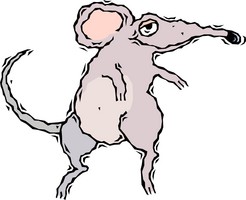 Now that's more like it. A temporary reprieve; a calm before the tornado hits. Relief.
Orchestra rehearsal yesterday — even with the missing 2nd trumpet player, the bass player having to leave to help with preparations for his grandfather's funeral, and the drummer turning around en route in order to take his daughter to the emergency room — was fantastic. I told Lars on the way home that I don't know why I always worry about this particular day, since the players are wonderful (who else do you know who can sight-read an entire Broadway book, while at the same time dealing effortlessly with my maniacal cuts in the score?) and everyone is just Nice People. Best of all: I received a text message from my drummer saying that his daughter is going to be OK.
Seamus's feast was downright dandy. It is surreal to me that he is entering his 30th year, when it seems like yesterday that I was rocking him to sleep, reading to him, playing cars with him…tempus fugit. I want to give a huge public thank-you to my most awesomely awesome sister, Mavis — she took on the lion's share of the prep work yesterday while I was out playing around on the piano. She made sure it was another boffo event at the Finkhouse. Great fun!
And now, alas, it is Monday. I cannot phreeking believe it.
Phink out.