Nope. Because we're staying on the 23rd floor. Great – better'n last time. But the views really are wonderful, the food is delicious, and we had fun spending money last night.
We arrived in Detroit around 3 p.m., and partied until around 10. Fun! Here's the pictorial:
~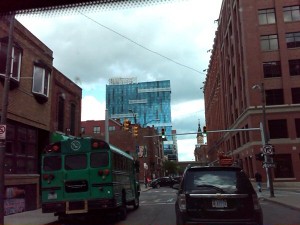 ~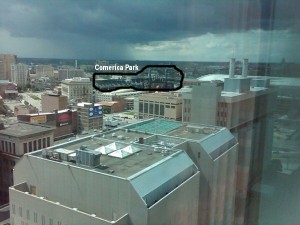 ~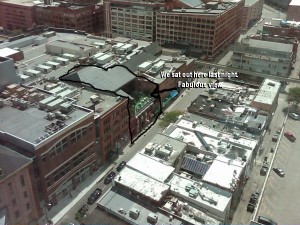 ~
So today, we eat (yay, it's free) and see some other sights besides the ones in the casino. We may leave this afternoon for home, or tomorrow morning. It's good to not have to decide.
Happy Monday!
Fink (and Thriller, hangin') out.