You can get lost at Mental Floss. (I used to have a subscription, and I regret letting it lapse. I have those mags lying around somewhere.) But beware: MF is addictive. You sit down to have a look at 8 a.m., and before you know it, it's 10:00 and the dog's bugging you to go out. But that's likely just me, trivia hag that I am.
Daughter-in-law Helen recently sent me a link from CNN that drew on a Mental Floss article listing the real names of fictional characters. The only one on the list that wasn't new to me was Barbie (we were born in the same year, you know). Very interesting about the name of the Man in the Yellow Hat from the Curious George books…I recognized it instantly — it's Gary Ewing!
Other interesting time-wasters include:
But whatever you do, don't click on the Amazing Fact Generator. You'll miss dinner.
Speaking of comeuppance…
If you wear a studded bikini to a major league baseball game, then become enraged when someone notices you, and then wear Frankenstein boots out in public…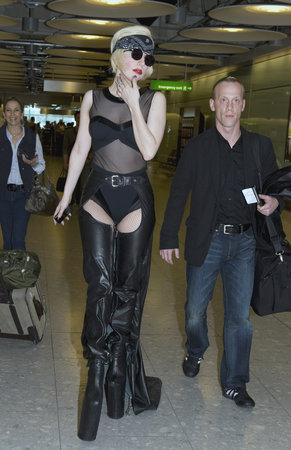 …karma may pay you a visit.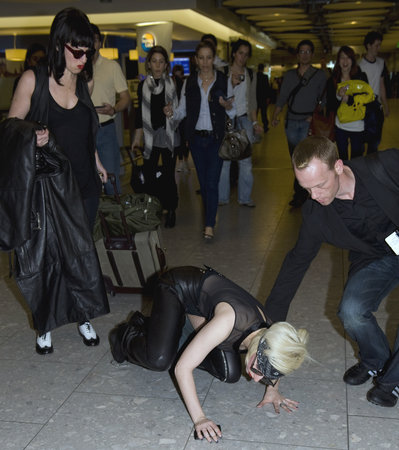 Happy Thurnsday…now get off this box and get some work done.
Photo credit: Associated Press