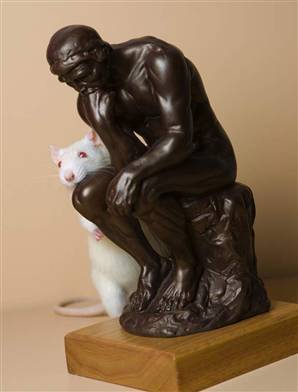 I'm experiencing your standard-issue vast array of thoughts and emotions this morning.
Truth be told, I'm still off-center about the death of Robin Williams. And the madness in Ferguson has me very upset. I'm a bit apprehensive about whether Remy will like the new prospective brother we're going to meet this morning. Just when I decide to not subject myself to anymore insulting, ignorant, hurtful statements about teachers in general, I open Twitter. Oy.
However…
I get to see the Js tonight at a concert their father's playing on, and I'm pretty sure I'm getting together with the A's at some point over the weekend. This afternoon, Kay and I are going to see Hundred Foot Journey and maybe enjoy some victuals afterwards. Sunday, we help Bob and Kay staff their open house, giving tours and answering questions. Yay, I feel important; like the Thistlefink Docent.
So, as is always the case, there's a sunny side to every situation. The quest for daily balance and serenity amidst the oncoming insanity continues.
I'll check in later with a critter update.